Sunday Worship 10:oo a.m.
Join us for worship, including children's church & nursery.
New Life Christian School
Kindergarten: Wed., 6/7 @ 10:30 a.m.
Mountain of Mercy will be ministering to us on Sunday, June 18.
We will celebrate Father's Day with a BBQ after church.
Please bring a non-perishable food item for Mountain of Mercy.
P
Grab a friend and bring them along!!
Sunday Prayer Group
Issues & Intercession at 9:00 a.m.
This group raises awareness of civic issues impacting Christians. Join us for discussion and prayer for current events including world events, censorship, cultural dynamics, civic involvement, religious liberty, persecution of believers, health freedom, and more.
Meeting in the Barnabas Room.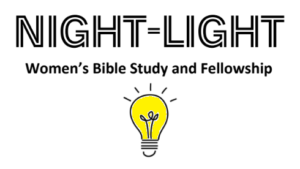 Tuesdays 6:30 – 8:30 p.m.
Ladies Bible Study & Fellowship
For women of any age, at any stage of your walk with God. This group is studying Paul's letter to the GALATIANS. Please join us as we go, share and grow together. Meet in the Fellowship Hall. Childcare provided.
Wednesdays – Fortuna Grief Share
Grief Share at 10:00 am
Faith-based support group offering a safe space to share your experiences with loss. Open to the public. Books available. New faces always welcome. 13-week session begin over multiple times per year. Each weekly lesson is independent, so feel free to come anytime. Meet in the Barnabas Room.

Wednesday Nights at 7:00 pm
A new study begins on Wednesday, April 12 at 7:00 p.m. by Robert Morris titled RELAT10NSHIP: Finding Relationships with God's Top 10. This study is DVD-based and involves group discussion, prayer, and Bible study. The Scriptures involved are the 10 Commandments. Please join us! Meet in the Barnabas Room.
Thursdays – 10:00 a.m.
Daughters of the King
This is a women's Bible study for all ages no matter where you are in your walk with Christ.

Our time is centered on Scripture and there is

dedicated time to pray and to share praise reports,
Come check us out Thursdays 10am-12pm
Meeting in the Fellowship Hall
Saturday, June 3, 2023
Men's Breakfast at 8:30 A.M.
This monthly meal is complimentary!
Men of all ages are invited to meet in the
Fellowship Hall for a time of prayer and a
brief
devotion over breakfast.