Beginning Sunday!
Sundays at 11:30 a.m.
Living Your Strengths
Join us for a brief book course utilizing the Clifton StrengthsFinder. We will be identifying our strengths and discovering how to use these God-given talents and inspire your community.
Tuesdays
Tuesday Sisters at 10:00 a.m.
Ladies, you're invited to join us for our new DVD series,
"Not a Fan" by Kyle Idleman. This bible study will be meeting in the fellowship hall.
"Not a Fan
calls you to consider the demands and rewards of being a true disciple. With frankness sprinkled with humor, Idleman invites you to live the way Jesus lived, love the way he loved, pray the way he prayed, and never give up living for the One who gave his all for you."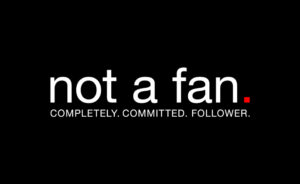 Wednesdays
Midweek Bible Study at 7:00 p.m.
Join us for our current Ray Vander Laan series "Death and Resurrection of the Messiah"
Vander Laan illustrates how Jesus' call to follow him turned the world upside down, and learn how confronting evil can be loudly proclaiming the name of Jesus or quietly caring for someone in need.
Filmed on location in Israel, That the World May Know is a unique video series that brings God's Word to life with astounding relevance. By weaving together the Bible's fascinating historical, cultural, religious, and geographical contexts, teacher and historian Ray Vander Laan reveals unique insights into the Scriptures' significance for modern believers.
Sept 5th, 2020
Men's Breakfast at 8:30am
This monthly meal is complimentary! Men of all ages are invited to meet in the fellowship hall for a time of prayer and a brief devotion over biscuits & gravy and more.